Germany Sim Card.
Local and International SIM in One. The Europe Sim Card provides coverage in Germany.
Plan Highlights
Rates & Coverage
Terms & Conditions
One low rate in Germany and Europe
Coverage
Rates & Airtime
Make calls: $0.25/min in Germany
Receive calls: $0.25/min in Germany
No connection fee
Send text messages: $0.25 in Germany
Receive text messages: $0.25 in Germany
Prepaid Data: $0.25/MB in Germany
Credit: $10 included
Features & Support
Comes with a Global +44 phone number
Prepaid, so no contracts, monthly fees or bill shock
Real time online call records and recharge receipts
24/7 Customer Service
Easy to set up forwarding of your existing number
Recharge via phone, web, or enable Auto-Recharge
Direct Calling for seamless experience - NO Callback
All-in-one SIM Card - One SIM fits all handsets and tablets
Summary
Immerse yourself in the rich history of Germany. Tour Berlin and see first-hand where the wall stood. Get lost in the fairy tale baroque castles of Bavaria.

Share your experiences via call, text or online without breaking the Bundesbank here or in 30 other countries with our Europe SIM card.
Please Note:
This SIM card will require a SIM-unlocked GSM 1800 compatible international cell phone. If you do not have your own international cell phone, you can add one of several models to your order during check out.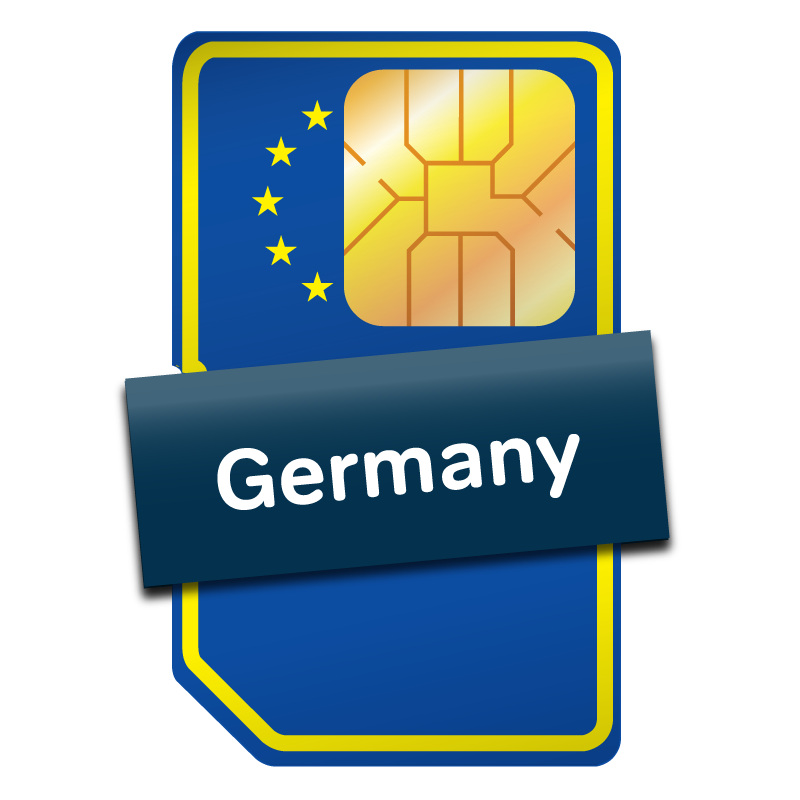 Rate Finder
Find the rates for calls, texts and data for a specific country
Go