Japan SIM Card - Passport
Local and International SIM in One
Plan Highlights
Rates & Coverage
Terms & Conditions
Great for international and local calls
Coverage
Calls and texts in Japan and over 190 other countries
Data in Japan and over 160 other countries
Rates & Airtime
Make calls: from $0.49/min
Receive calls: FREE
Low connection fee: $0.39
Send text messages: $0.69
Receive text messages: FREE (on Global number)
Prepaid Data: only $0.49/MB
Credit: $10 USD included
Features & Support
Comes with a Global +44 & US +1 phone number
Excellent coverage in Japan & over 190 countries
24/7 Customer Service
Prepaid, so no contracts, monthly fees or bill shock
Real time online call records and recharge receipts
Easy to set up forwarding of your existing number
Recharge via phone, web, or enable Auto-Recharge
Standard, Micro & Nano SIMs available for all devices
Summary
The prepaid Passport SIM card for Japan with a world cell phone is the most convenient and economical solution for staying in touch while in Japan. All incoming calls while in Japan are FREE, regardless of where they originate.
And if your travels take you outside of Japan, the Japan Passport SIM Card has got you covered by providing service in over 190 other countries.
Please Note:
This SIM card will require a SIM-unlocked compatible international cell phone. If you do not have your own international cell phone, you can add one of several models to your order during check out.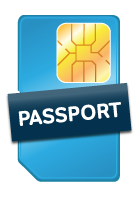 Rate Finder
Find the rates for calls, texts and data for a specific country
Go