Travel Solutions - Add Convenience To Your Trip
TravelApp - Be in control while you roam!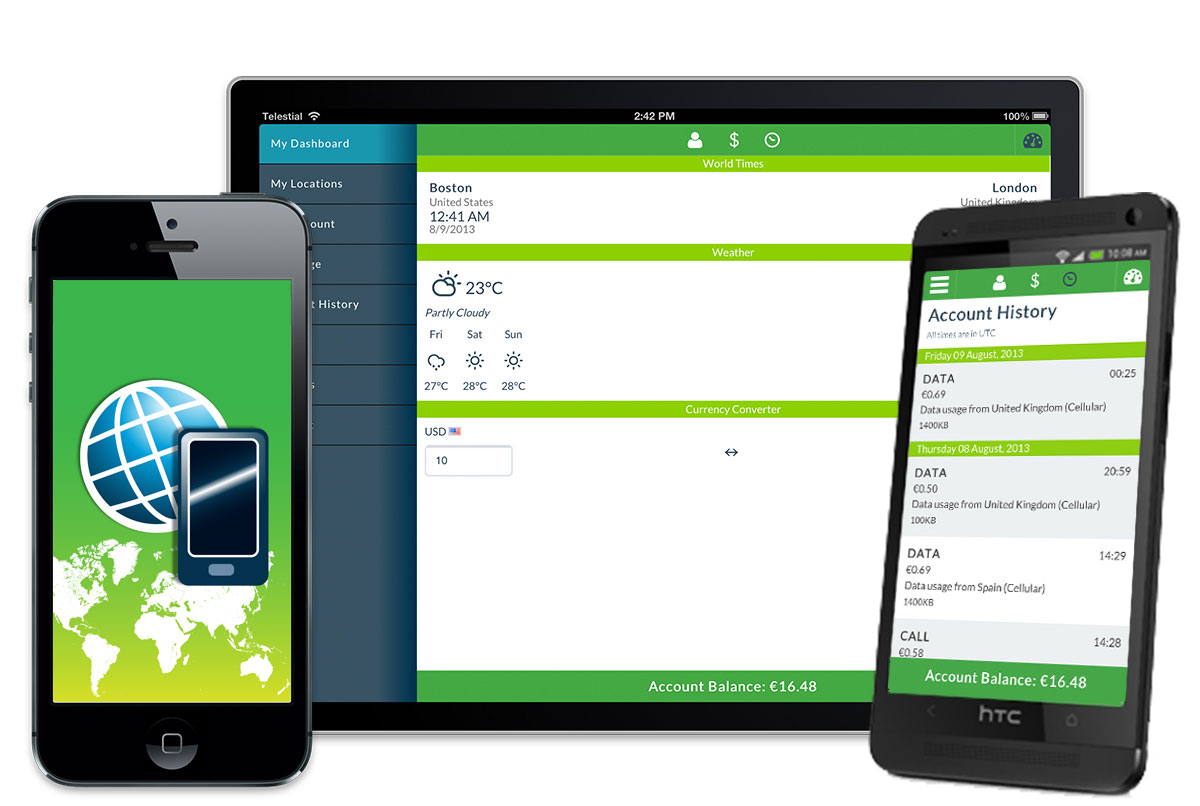 The JT Travel App is a free downloadable smartphone and tablet application designed to help you track your prepaid travel SIM card balance.
Easily maintain your account details, check your balance, view your billing history and recharge credit on the go. It doesn't stop there either!
Gain instant access to world times, weather & currencies using the app's simple and easy to use dashboard for two locations.
Set the dashboard with your home location along with your country of travel and you'll quickly know if it's a good time to call back home. You'll even access up to date foreign exchange information to help you compare currency rates. At anytime, update your dashboard destination throughout your journey.
These handy features are all available at your fingertips free of charge.