International Dual SIM Cell Phone Packages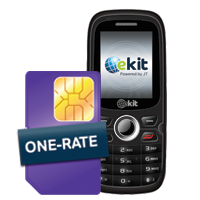 International SIM Card + Dual SIM Cell Phone
+ $5 Call & Text Credit included
24/7 Helpline button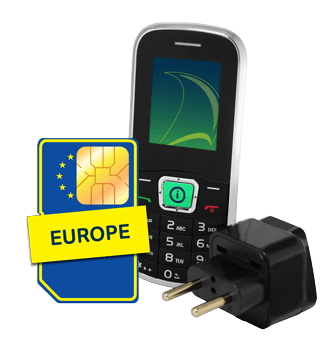 Europe SIM Card + Dual SIM Cell Phone
+ EU Plug Adapter Included
24/7 Helpline button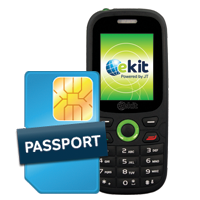 International SIM Card + Dual SIM Cell Phone
+ USB Universal Travel Adapter
24/7 Helpline button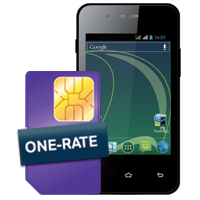 International SIM Card + Smart 2 Android Handset
+ Smart 2 Case
For Calls, Texts, Data
Add Data Plan from 6c per MB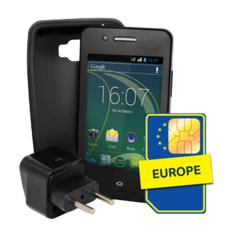 Europe SIM Card + Smart 2 Android Handset
+ Smart 2 case
For Calls, Texts, Data
Add Data Plan from 6c per MB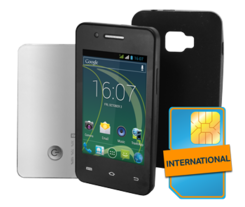 International SIM Card + Smart 2 Android Handset
+ Power Bank est. 2 charges per device
+ Smart 2 Case
Add Data Plan from 6c per MB
International SIM Card + BLU Advance 4.0 Handset
4" touchscreen
Great Smartphone Cell Package
Add Data Plan from 6c per MB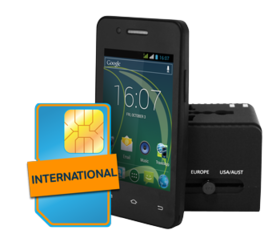 Smart 2 Phone + International SIM Card
+ $50 credit
+ USB Travel Adapter
Add Data Plan from 6c per MB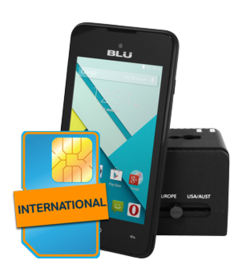 International SIM Card + BLU Advance 4.0 L
+ $100 credit
+ USB Universal Travel Adapter
Add Data Plan from 6c per MB
Please Note
All our cell phones , tablets and data modems are unlocked. All our cell phones come with one battery and one charger (the JT Travel Buddy does not come with a charger) included — you may choose to purchase additional accessories if you wish.
International Cell Phones
Important information regarding usage
All Telestial international handsets are sold "unlocked", whereas the majority of phones from your domestic provider will be "locked". This means that your handset will only work with a certain provider's SIM card, and you will be unable to make calls on another service. It is possible to have your provider unlock your handset, but there may be a charge and/or waiting period for this. Our global roaming phones work with any SIM card, giving you the choice and freedom to use what you want, when you want it.
While not relevant for smartphones, it is worth noting that some older models of handset will not work in certain territories. In the US, for example, cell phones work on the 850 MHz and 1900 MHz frequency bands, but for most of the rest of the world, the frequencies are 900 MHz and 1800 MHz (and it is different again in Japan and South Korea). This means that no matter what SIM you want to use, your handset will not pick up a signal. For total peace of mind, make sure you choose a Telestial international cell phone, which is designed specifically for international travel.