International & Local Calls
The US SIMple Calling SIM Card offers international calls as low as $0.09/min!
To find the rates for a single country, please use our


Using our service in Canada
Our Canada Service works on the Bell Mobility and Telus networks, which have 3G frequencies of 850 and 1900MHz. Phones that have these frequencies include: iPhone (5, 4S, 4, 3GS, 3G), Samsung Galaxy SIII, SII and Note, Nokia N8, and any Smartphones purchased from AT&T in the United States. If your phone does not have one of these frequencies, it most likely will not work in Canada.

Prepaid Data Rates (GPRS & 3G)
Prepaid Data (GPRS and 3G) is available in the USA for $0.49/MB on T-Mobile and most other providers ($1.99/MB on AT&T).
Rates are based on kilobytes of data used, and start from 49c per MB. The minimum charge is for 100KB (100 Kilobytes) and usage is charged in increments of 100KB. A minimum charge of 50c per session applies.

Data bundles - get up to 200% more credit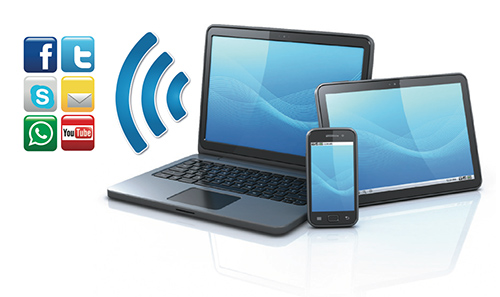 Data Bundles provide you with a separate credit balance (valid for 30 days) which is used for surfing the web, emailing, streaming music and videos and all other kinds of data usage on your smartphone, tablet or laptop.
What's more, because you're buying more credit upfront our Data Bundles provide you with up to 200% additional bonus credit for use with data. Please note Data bundle credit cannot be used for Calls and texting. See the table below for details.
| | | | |
| --- | --- | --- | --- |
| Bundle name | You Pay | You Get | Bonus Value |
| Lite Data Bundle | $49 | $66.15 | 35% extra credit |
| Medium Data Bundle | $69 | $142.14 | 106% extra credit |
| Heavy Data Bundle | $119 | $357.00 | 200% extra credit |
Data bundles can be used in any of the following countries:
Albania, Antigua & Barbuda, Aruba, Australia, Azerbaijan, Barbados, Belgium, British Virgin Islands, Cayman Islands, China, Croatia, Cyprus, Cyprus (North), Czech Republic, Denmark, Dominica, Egypt, Estonia, Finland, France, Germany, Greece, Guernsey, Hong Kong, Hungary, Ireland, Isle Of Man, Italy, Jamaica, Jersey, Latvia, Lithuania, Malta, Monaco, Montserrat, Netherlands, New Zealand, Norway, Poland, Portugal, Romania, San Marino, Sierra Leone, Slovakia, South Africa, Spain, St Kitts & Nevis, St Lucia, St Vincent & The Grenadines, Sweden, Switzerland, Thailand, Trinidad & Tobago, Turkey, Turks & Caicos, United Kingdom, United States
Expiry terms
Data bundles expire 30 days from activation. See activation details below.
Activating your bundle
You will need to activate the bundle shortly before you depart for your trip, or upon arrival. If you do not activate the bundle, it will not work and any data usage will utlise your standard credit balance.
To Activate your bundle, simply sign in to your account at rechargeminutes.com and click 'Activate Data Bundle' on your account details page. Alternatively, you can dial 177 from your mobile when using our mobile service.